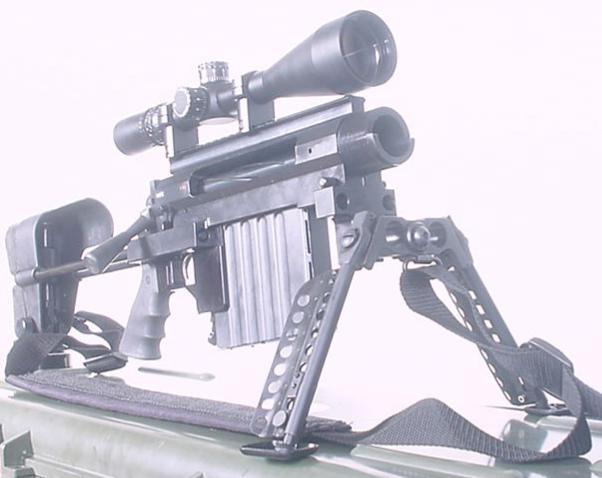 Windrunner M96 .50 Cal. BMG
The Windrunner M98 Tactical Takedown is a bolt-action, magazine-fed rifle chambered for the Browning Machine Gun cartridge (.50 Cal. BMG or 12.7x99mm NATO). This rifle can be differentiated from all others in the fact that it can be taken-down into 5 pieces or assembled, without any tools, in less than 1 minute. The complete take-down overall length is less than 32 inches.
Receiver

One-piece, CNC machned 4140 chromoly, hardened to 4042 Rockwell

Magazine

5-round, single stack

Barrel

30-inch Fluted Barrel by K&P Gun Co.;
Secured to the receiver by Uzi-style threaded nut and self-locking ratchet

Trigger

Remington-style, 4-lb. pull

Muzzle Brake

Shark-Style Muzzle Brake

Stock

Adjustable by sliding it away or into the receiver

Cheekrest

Molded Steel

Recoil Pad

Rubber

Monopod

Folds in and out of the stock

Bipod

M60 Style

Sling

M80 sling

Rifle Weight

34 lbs.
* EDM Arms reserves the right to make modifications to the product and/or specifications.