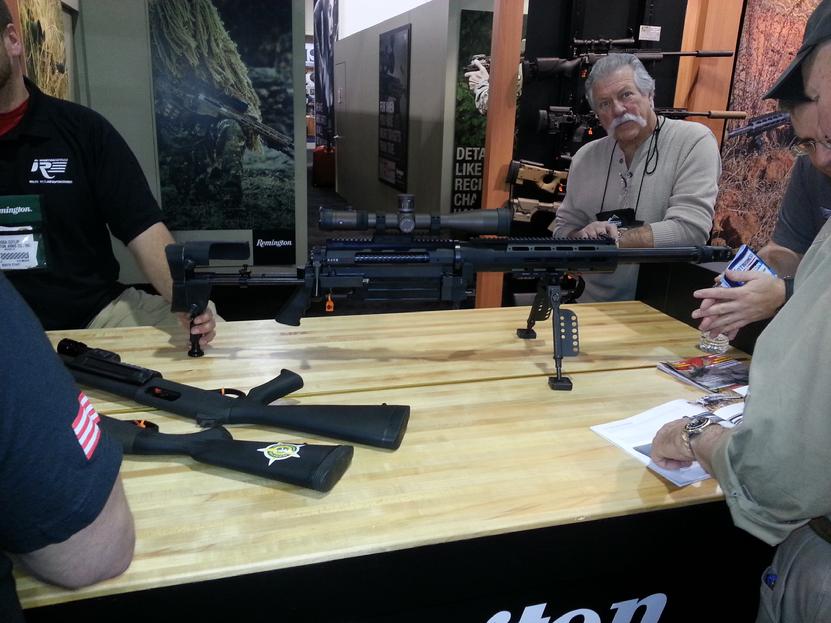 M96 made to R50 for Remington Shot Show 2014
The above rifle is engraved Remington R50. They had us make 25 units, getting ready to get ready. But they still sit here.
So if you want a M96 with Remington engraving we will sell it to you that way. I have no way to remove the engraving without destroying the receivers.
Note that it will not come with the tube type front end that Remington wanted, just our standard Bipod. If you want it to pivot, get the pivoting bipod uprade - it will be better than the tube type they went with anyhow. Give us a call and tell Bill you want a R50.
These are not heattread so you still got to wait for them to go through the system, about 4 months right now.