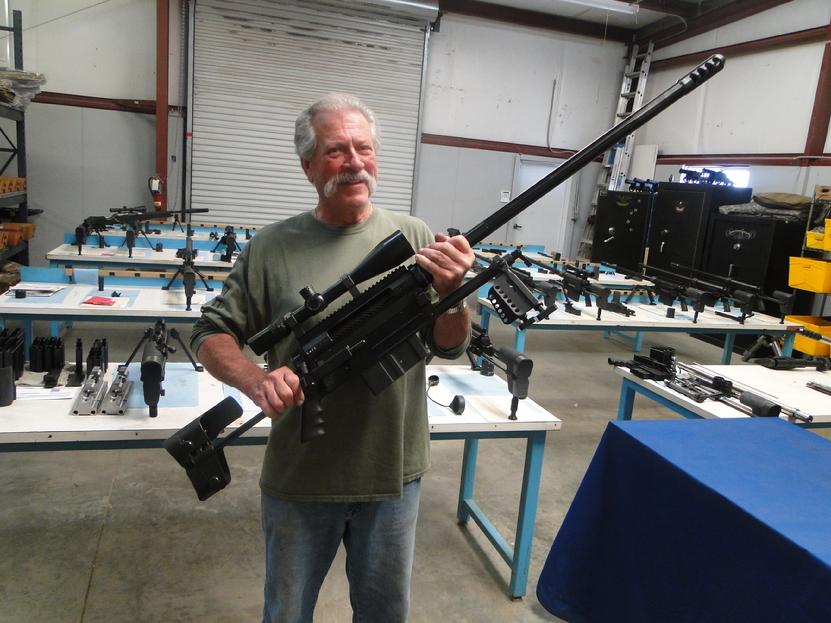 FAMOUS M96 & FAMOUS BILL RITCHIE
WINDRUNNER M96 THE ULTIMATE SNIPER RIFLE.
These are the famous M96 Windrunner Rifles chambered in 50 BMG. There is no other Rifle that breaks down and fits into a small package like a Windrunner. The accuracy is guaranteed 1 MOA with match ammo. We have delivered over 3500 of these rifles thru the years. These are true tools, they hold there value and we make every part right here in the USA. All M96 Windrunner Rifles can be updated to our latest features even if you have one from 1996.