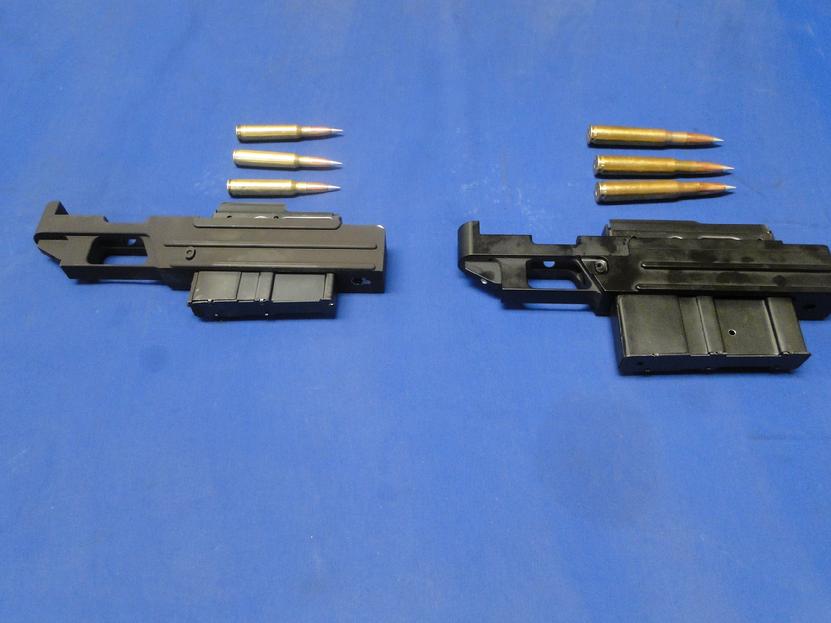 Multiple Caliber lower M96
Mulitiple Caliber Stoner type (M16) Mag upgrade or multiple caliber for your M96. We also have these new style lowers for your M98 408 caliber in stock.
These are a great upgrade for your older M96 or M98 and also really make your M96 a true multi caliber weapon system.
All new M96 Windrunners have these on them.
Unfortunatly we don't make the old style mags anymore, so if you want more.. Well you got to upgrade.